OR AROUND THE WORLD, TOURS ARE TERRIBLE AND TO BE AVOIDED LIKE THE PROVERBIAL PLAGUE. SO DON'T BUY THAT TYPE OF TICKET.
Alert: I will take you round the different types of tickets you will be required to make as you travel alone in the next posts. How you do it and what to avoid. How to take the sting out of making mistakes and how you'll rejoice getting it right. How to not do what I have done on various occasions. I've made the mistakes so you don't have to. This is about tour tickets but the next posts will cover bus, plane, boat and trains to name a few.
'She got a ticket to ride', remember the Beatles song? Well tickets and their purchase can be the thing of nightmares for solo travellers, especially tour tickets.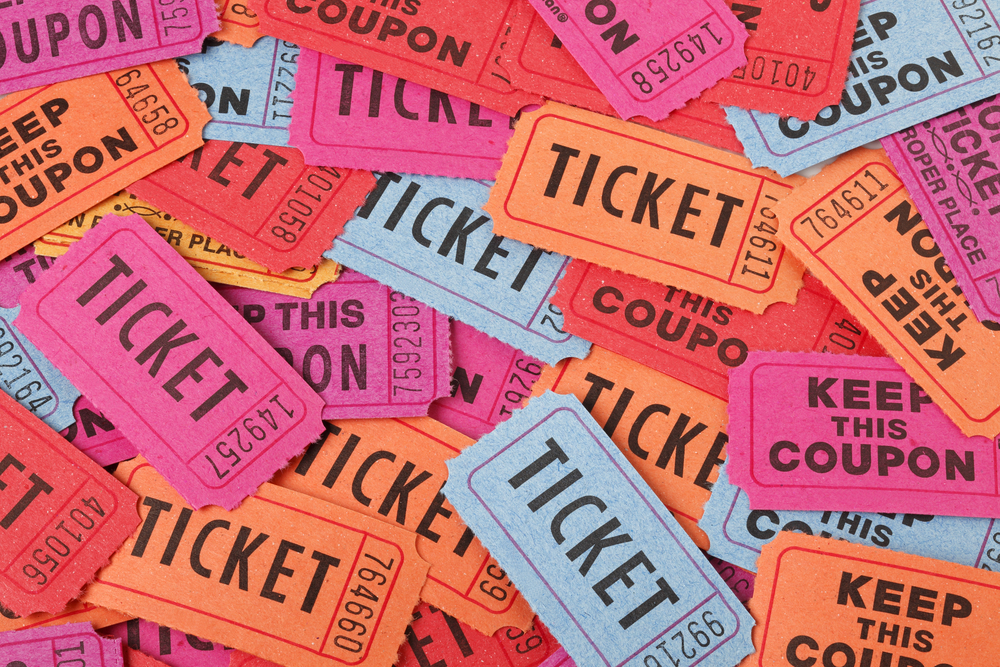 You will never be prepared for the fact they try to stop you escaping and enjoying yourself. That you will be the part of a factory line machine and a short trip will be spun out with a myriad of extra stuff that you never wanted. The reason it's cheap is because it's foul.
First you have to nimbly side step the scammers and touts, who see you as a woman alone (or indeed a man) and ripe for the rip off. These are the tourist offices who will arrange your hellish journey and overcharge for it mercilessly. They will look you in the eye solemnly while you're bartering and say the infamous words ' I wouldn't do this for anyone else but I like you'. These bastards care not that you're exhausted and nearly crying as you've left it a bit late to plan it yourself, so are at the mercy of these touts, these pranksters, these representatives of the devil of awful all inclusives. They scribble indecipherable numbers on dirty bits of paper and suddenly shout 'I can do it for this but no lower I'm making no profit on this you are killing me' writing down a number which frankly looks higher than some of the previous ones. It is to plain as the nose on your sweaty face, you are not the one doing the killing here.
This is done the world over as far as I can see, and the particular prey are solo travellers. Yes of course they love a morsel of confused tourists too, the couples who go into an office a bit pink from the beach and thinking it might be wise to go somewhere tomorrow so as not to get too burnt. To go to a place and absorb a bit of culture for the day. These poor folk still shaking the sand from their flip flops are also easy targets. Of course a place with language barriers (not French or Spanish the normal lingo one has a smattering of) or totally indecipherable writing (Arabic, Chinese, Russian etc) can also make a traveller think 'Fuck it it's too much of a hassle, I'll go to an agent'. Thereon lies the road to hell.
You're not allowed to just buy a transportation ticket to a destination and go it alone from there. You must be picked up from your hotel a nightmare in itself as this can take a couple of hours and and you will no doubt to be the first of the many pickups around town so will have already been on the bloody coach for two hours before you actually leave town. You will already need a wee and ashen faced with worry will understand the nightmare unfolding before you. There will be another couple of 'stops'. The first will be a toilet stop and breakfast. Now remember you left your hotel at six this morning and they were't open for even a coffee? Well after queuing for half an hour for the very stinky, farty, shitty toilet that already has seen a thousand bums this morning as all the coaches stop here for gods sake,you only have time to grab the last of the ghastly weird pastries and a bitter coffee before rushing back to the coach again. At this point it is more than likely you will already have been shouted for being late back yo your hideous prison on wheels. Squeezing in these obviously necessary stops with the unnecessary ones to rip you off, will make it late morning by the time you arrive at your real destination.
These extra places squeezed in will make it a hat trick for they will then take you to a factory warehouse in the middle of nowhere. You won't have to buy anything but if you don't they might have to bundle you into a dark alley. This is when it suddenly dawns on you you just wanted to go to a village or historical site or a beauty spot or whatever and now you are on a tour with the pink faced couple from yesterday. You are being herded around like a bunch of tatty irritating sheep, and instead of stepping out bravely from the local bus jut a couple of hours later at the place you wanted to go to, solo and proud, it is six hours later, midday burning sun and you are exhausted. This error is never to be repeated.
I've done this twice and trust me it's not the way to buy a ticket for anything. When it says bus rides or boat rides on the boards outside those jolly looking offices with brightly coloured sandwich boards and posters they never mean just the conveyance. You are purchasing much hanging around the wrong places like toilets on a motorway and very little time at the place you wanted to spend a lovely day at. You will think you have been clever and taken the hard work out of a potentially tricky trip (there's always a local bus going there) but you haven't, you have signed up for a day of fear and loathing.
'Just a Coach Ride'.
They did this on a bus to Ephesus and a bus and boat from Hanoi to Halon Bay. This kind of abduction leaves you tearful and desperate to get home, not enjoying one second of the trip.
I'm kinda a baby if I'm not in control. If I can't see my plans for a trip I panic. If there are unexpected detours I feel helpless. For Ephesus a small bus turned out to be a huge coach crammed with all the sort of people I hate. I had told the ticket guy I didn't want to have a tour just the bus there and back. No extras and would it be direct? Also was it just a small bus? I made it crystal clear I was a difficult picky solo traveller. Yeah yeah he had breezed. Huge coach, crammed with vile people, a stop at a carpet and jewel factory and a hissy fit by the highly unpleasant 'guide' because I wanted to go alone when there contributed to a lot of pressure and wasted time. I nearly had to have fisty cuffs as he was so insistent I go with the group. It was a nasty scene and the icy atmosphere on the way back wasn't helpful except for a small group who muttered they wish they would have done the same as me. Their mutiny was too late.
The dreaded Overnight Combos of Bus and Boat.
Halon Bay was a must for my Trans Siberian Express mega trip. I had seen photos of this famous place for years and I was so excited to have escaped China that I let my guard down when I got to Hanoi. I bought this bundle because, logistically this was too tricky to self organise and I was exhausted by my China ordeal. Yeah Rebecca think again you know you hate to be pushed around and trapped with tourists you will loathe.
It seemed relatively simple, for the price of this ticket I would be, yes you got it, picked up from my hotel, drive straight there and have a lovely overnighter on a boat cruisin' the Halon Bay man and obviously the return back. Fucking hell it was torture from start to finish as these things always are and if it weren't for a couple I met I would have thrown myself into the fucking cold and miserable grey pond.
There were lots of itty bitty extras. Our man explained a short history of the bay and its islands and then what to do on our arrival and what pleasures were ahead of us on the boat. After a dangerously overpacked bus-ride with a semi hysterical 'guide' who for no apparent reason thought it would be a good idea to sing to us on a microphone for gods sake, we arrived a the harbour. There we stood like overheated turds for half an hour with hundreds of other turds doing much the same thing.
Top Tip: Now this is where you'd be active if alone, and it adds to the excitement, as you emerge battered and bruised from the ticket queue, brandishing your ticket and jostling over to find your boat and board. It's part of the buzz of travelling alone. We, however, had to wait while he picked up our group order then he had to count us to make sure there wasn't a stray. Only then were we dragged off to the boat where we had to wait again for our allotted cabins. So this is another part of the adventure stripped from you and negating the whole travel experience. Going solo means just that don't be tempted to take a short cut.
Mine was lovely I had thought, but that night I was to discover that because it was right next to the bar, the three drunken Fins drinking vodka till two in the morning kept me awake and furious. The problem here is that if you had bought the ticket yourself you would have chosen a cabin away from this flash point of late night depravity. Normally I would have joined them but I was exhausted from the days fuss and bother.
Then there was the list of activities. Oh my god that foul list.
First on the itinerary was a banquet lunch and you had to be sat there exactly on time. Schnell, schnell. Get to the table for your impressive looking but inedible lunch that will be recycled later for your dinner banquet with some fresh garnishes. Then without catching your breath off to see some beautiful caves on one of the heavenly islands. A tender picked us up and when we arrived it was at exactly the same time as the five billion other tourists. After climbing many steps cheek to jowl with other tourist zombies we had to chop chop around the magnificent-if-you're-travelling-alone caves.
Then chop chop schnell schnell climb up to the top of the island if you want, for a lovely view but you have to be back in half an hour. Then back to the boat, top deck to make Vietnamese spring rolls. I really couldn't be arsed which was just as well as the gannets had eaten all the tasty bits without bothering with the pancake. Then hideous night as I said above after horrible dinner. The next day a visit to a pearl factory on another island. They were spitting blood that I refused to go. When the others got back I heard their tales of woe about that particular hard sell expedition. Swearing and all sorts as these sheep people had had to queue up to be fleeced. Then off to our jetty and bus more hanging about then back to Hanoi which I yearned for terribly by now.
I actually cried when I finally got back to my hotel.
So you have heard my tale of woe and I have suffered for you my darling old birds. Avoid this type of ticket for it will make you lose your identity which is exactly the opposite of what you want to do when you travel solo.
OVER AND OUT FROM A TRAUMATISED OLD BIRD.