OR AN EVACUATION IN SOHO FOR A 1000 LB NAZI BOMB FOUND UNDERNEATH A BUILDING SITE.
Alert and update: they have found more bomb fragments and are trying to evacuate our building. People are now very doubtful, have nowhere to go and so refusing. It's sort of wartime mentality gone a bit mad. I'll keep you posted
No more pyramids for you guys today, we have an old artefact from WW2, a 1000 lb bomb for your delectation. This is rushed so bear with me.
Although often found in London, this was unexpected, to say the least. The building site next to me, which will be an extension to the now-famous Soho Hotel, had dug a lot deeper than we all thought they were digging (to be looked into later you bastards) They startlingly hit a 1000 pound WW2 Nazi bomb. Suddenly police were hammering on doors at 3 in the afternoon and frankly being rather panicky. They didn't know at that point what it was apart from really dangerous.
Blissful ignorance and my birthday lunch.
I had just come back from a very fine belated birthday lunch in my favourite Chinese restaurant Yauatcha where many thoroughbred dumplings were consumed with a pot of jasmine tea. My friend had literally baked me a cakes (ha ha) and we were sitting down to decide which were the winners, the dark chocolate and raspberry liquor (with a whole raspberry in the middle) or the lemon and poppy seed (the blueberry ones were frankly out of the running). I was kinda thinking that when she was gone I would siesta so sleepy was I, then the bomb.
When you get kicked out these days there is no decision on your part to take that risk and just say sod it (I talked to some older residents and that was the norm in the war apparently unless it looked like suicide. Just open your front and back door like my nan used to do, my hairdresser told me, that way the blast goes through and doesn't break the windows. I notice he did tell me this from Finlands remotest corner (are you back yet David?!) So we were hastily removed and of course, didn't think it would take long so I went out scantily clad. I had no bits with me to make the next six hours a bit easier and warmer.
Swathes of people were on the street and there was a whiff of camaraderie and stoicism although we all were only out for about half an hour at that point. Most sensible people were hitting the pub and god, I yearned to do so but am still four days short of my alcohol-free forty days. Shivering and already bored of it I went for a sauna at Marshall Street Leisure Centre. Well? What is a girl supposed to do?
Just reading a Sky article and a very stupid reporter failed to mention that hundreds of residents were also evacuated, which, in a nutshell, shows the contempt felt by the press and general public of us lot who actually live here. We were a side-note as the bunch who were to go to our leisure centre and hang around there. (one sofa and a snack machine is not really a contingency plan) Anyhoo stupid "reporter" put aside, us lot were in the lurch as we really didn't know what time we could go to our homes.
After going to the sauna I hung out chatting with the police at the road blocks, going back to them on a regular basis for updates. I met a lot of previously unknown residents which was fun, went to eat again (boredom and cold setting in at this point) and then as I felt like a bit of a stalker to the policemen at the end of my street went to the other road block on Dean Street after buying some toffees in Tiger. Gave a couple of toffees to the copper and went back to Oxford Street after the excitement of seeing the Northholt bomb lorry arrive, thus knowing that we were getting near the end of this ordeal.
My last sortie was shamefully to Primark. I did this in fairness for warmth and I knew it was open til ten. There I was greeted by a kind of walking dead. Who were these people who shopped there at nine at night? I'll never know or care it served its purpose, I went back to my roadblock, the ribbon was down and I insisted that poor policeman have the rest of the toffees that he really didn't want the poor cold thing.
Bombs Away.
Finally, we were told that because it was quite degraded this device needed very careful handling by the Ministry of Defence Army explosive ordnance disposal team.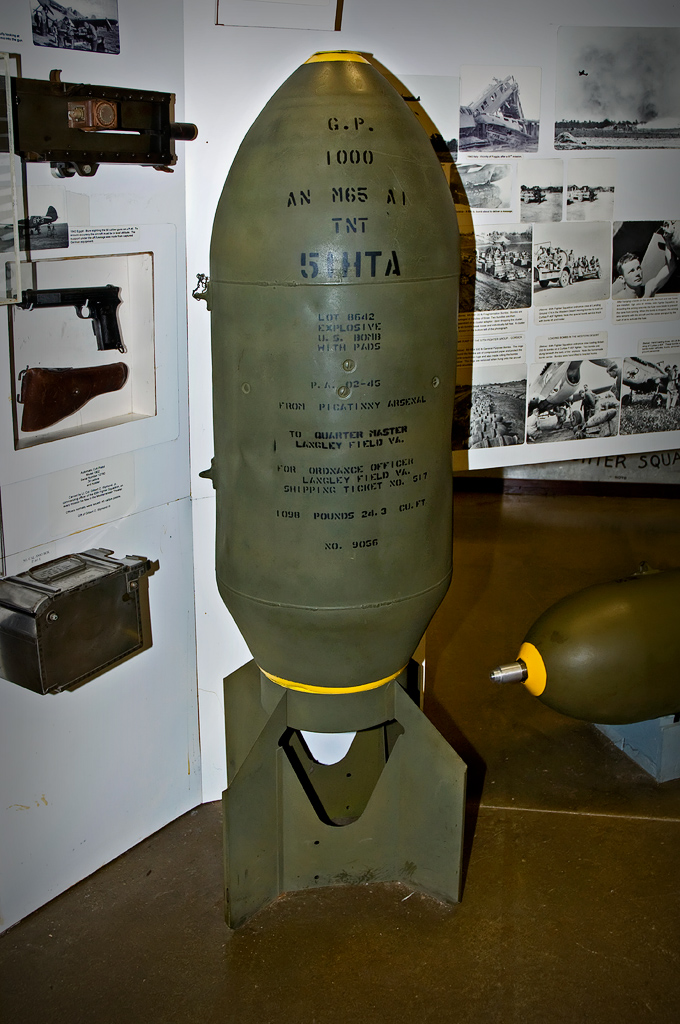 This half tonne device was one of the 24,000 tonnes of explosives dropped by the Germans with an estimated 10% that didn't actually detonate. They pop up all over the place. Some designed to explode immediately, some with time delay and some booby-trapped specially designed to kill EOD operators. They are more unstable and apparently, the scrape of a workman's shovel hitting the body or the fuse packet could cause a chain reaction.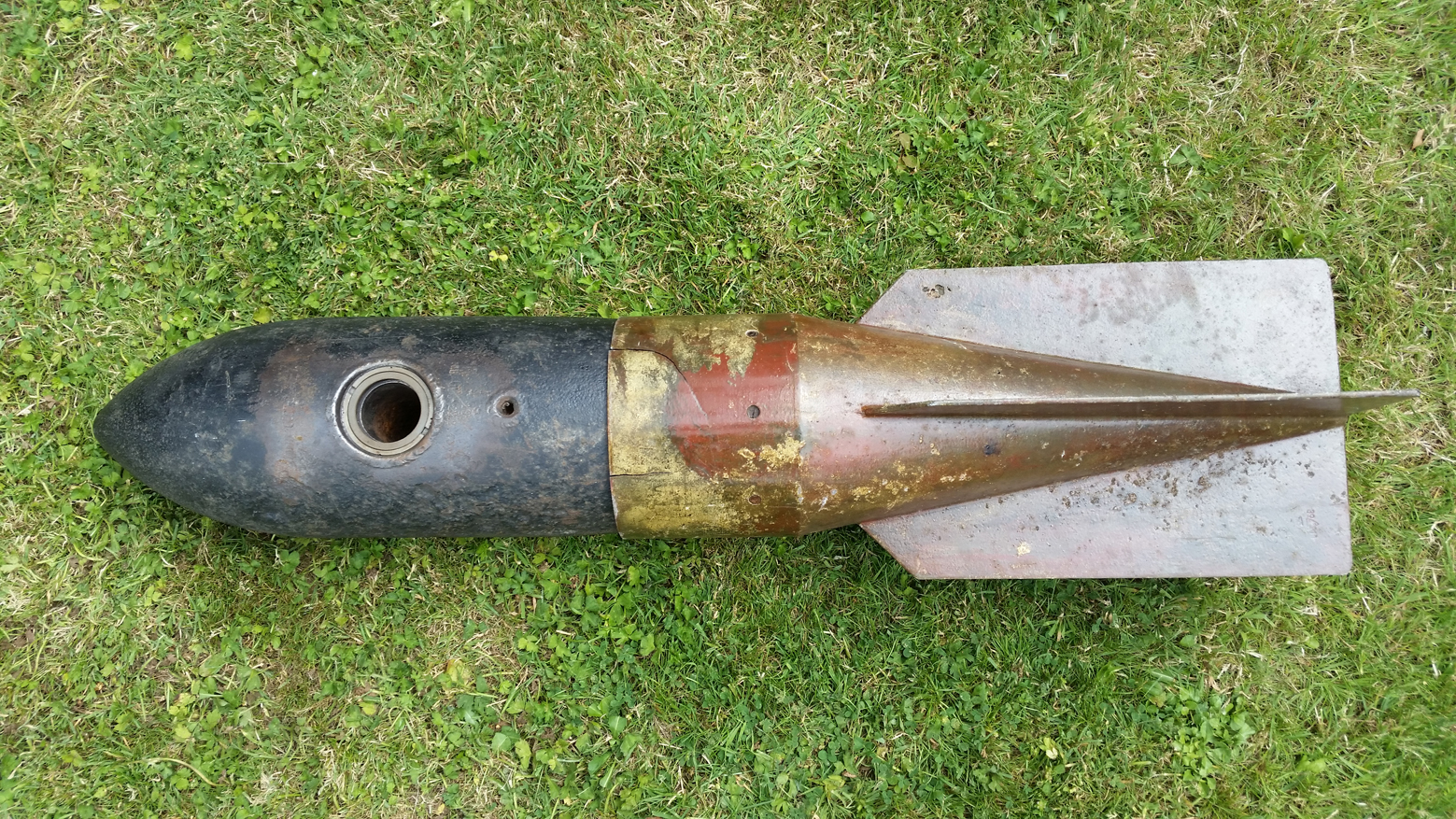 So our big bad dormant baby was treated with respect, and when defused was driven off to be detonated in a field somewhere. We were allowed back in just before nine surprisingly exhausted by it all. This is a reminder about being displaced. It has brought home how horrible it is being out on the street and I shall be writing a long overdue post about that later.
OVER AND OUT FROM A SHELL SHOCKED REBECCA.